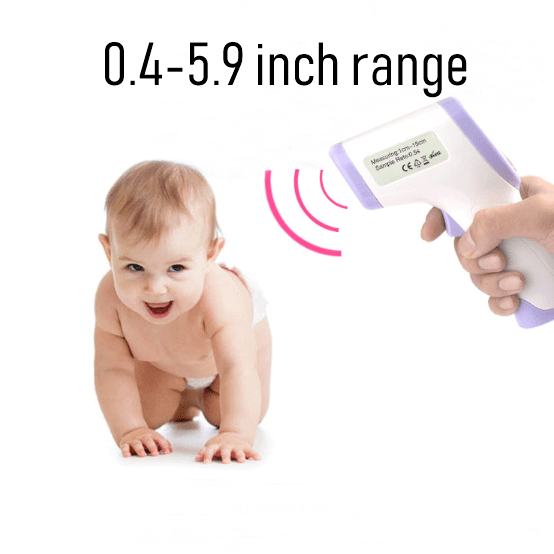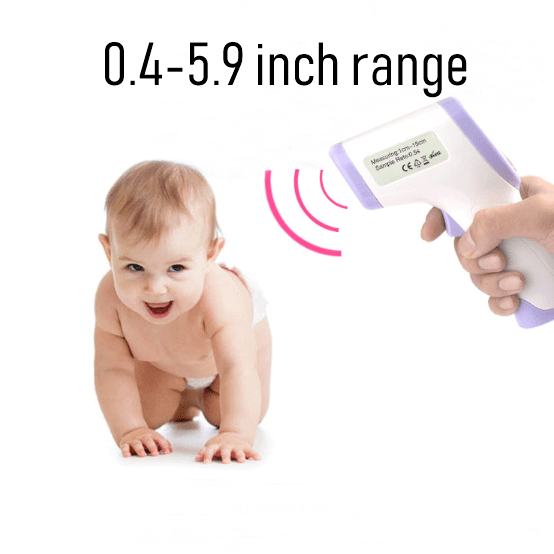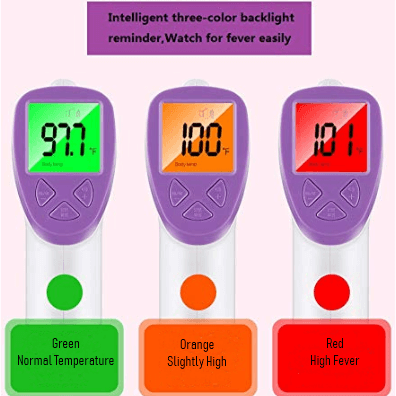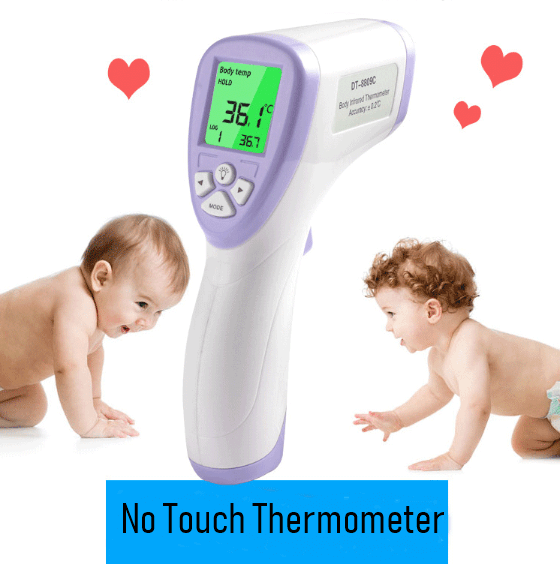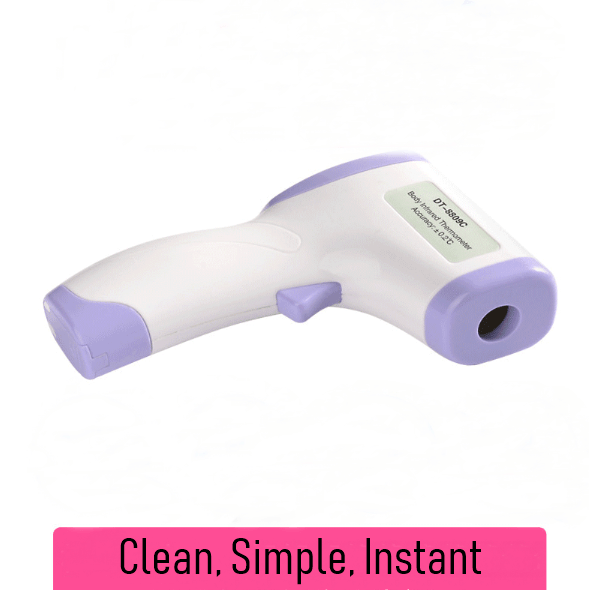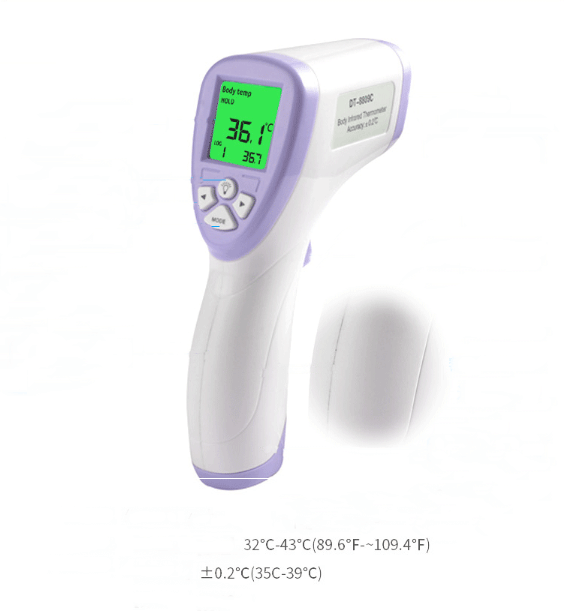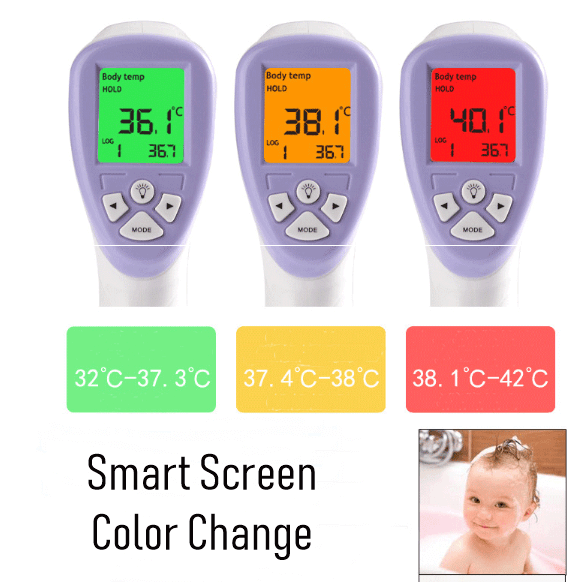 Safety Flu Thermometer | Instant No Touch Infrared Thermometer
$99.95
 Be safe this flu season! Avoid cross contamination with harmful viruses by using the Instant No Touch Thermometer for your whole family!
The high-definition LCD screen displays three different backlight colors together with the exact temperature reading:
green for normal temperature
orange for mild high body temperature
red for fever.
This way you will know immediately if your child's temperature requires urgent attention. 


Automatically shuts down after 3 minutes if there is no more operation, making your batteries last for years.  
This is a much safer thermometer than a traditional mercury thermometer and ear thermometers (which can break and leak, many countries have banned them since 1992).


The Instant No Touch Infrared Thermometer is also much cleaner to use: no touching, no cross-contamination or infection.
Gives an accurate reading at 0.4 to 5.9 inches distance.
The perfect thermometer for all ages. You can even check the temperature of old grumpy grandpa without him knowing! 😁
Suddenly it's even fun for the slightly older kids to get their temperature checked! 😀 
And you can measure your infant's temperature at any time, with a 1-second button press.
No more storing a barrage of obsolete thermometers in your medicine cabinet, one advanced high-quality no-touch thermometer does it all. 
No need to write down the last recorded temperature during a fever to keep track of if your child is improving or worsening. This thermometer has a built-in memory which automatically records the last 32 temperature readings. 
Easy To Switch Between Fahrenheit or Celsius
Temperature can easily be taken in either Fahrenheit or Celsius, with a simple push of the unit button. 
Other thermometers are tricky to use and oftentimes don't give accurate measurements.
This is thermometer is fail-proof, and with the Green, Orange and Red display next to the temperature kids can even take their own temperature to check if they have a fever.
Possibly the most accurate and advanced no touch thermometer on the market, that is still the easiest to use.
Free Shipping
Amazing Discount
Customers' Favorite
Instant|Accurate|Safe
Dealing with your child's fever can be very worrisome for any parent.

It can be a real hassle to take their temperature, especially when the little ones are feverish and fussy.

The Instant No Touch Infrared Thermometer from SmarterWomen is here to help!

This digital infrared thermometer is equipped with an advanced microchip and a high sensitivity sensor making it super fast and accurate.

In literally 1 second the thermometer gives the temperature reading of your child, (or an adult), with a 0.1 F accuracy.

In 1 second you can also check that your baby's bathwater🛀🏼 is the right temperature, or that the milk bottle🍼 or baby food🍲 isn't too hot.

3 Reading Modes To Measure:
Body Temperature

Surface Temperature (such as 🛀🏼bathwater🛀🏼, 🍼milk bottle🍼, 🍲baby food🍲)

Ambient Temperature

You can even measure your baby's temperature in the dark without disturbing your baby's sleep.
It does the job well. It has always been a problem to ask my kids to wait in place with the classic thermometer when she gets sick, so this one just saved me when she's fussy. Re-ordered for a baby shower gift.
I always wanted an infrared thermometer because it's simply easier. Especially for babies, measuring the forehead is definitely more comfortable. It works fine. You can even control the temperature of the milk, which is really great. We are very happy with it.
I needed to buy a new thermometer after the old mercury thermometer broke and I decided to try this type of thermometer .for the first time and I must say I was pleasantly impressed.it is easy to use. measures the temperature approaching the forehead for 2 seconds and pressing scan emits a beep .very useful for use with children .last thing ,I compared it with and old thermometer that I borrowed and I found that it is very precise .
VERY LIMITED STOCK - ORDER YOURS TODAY!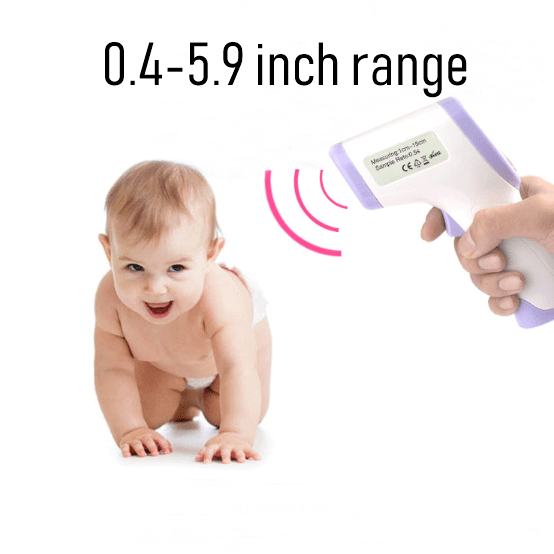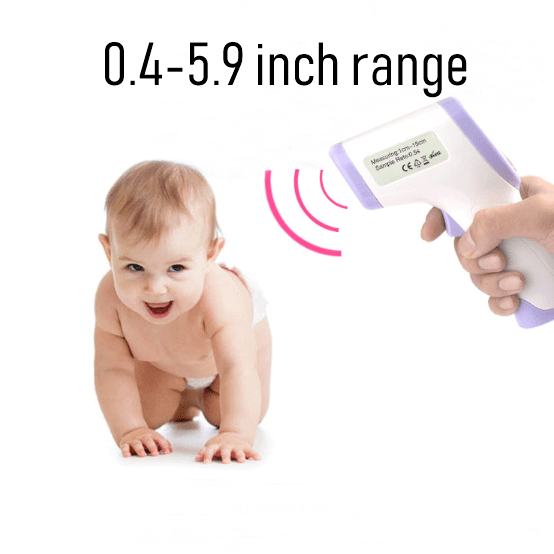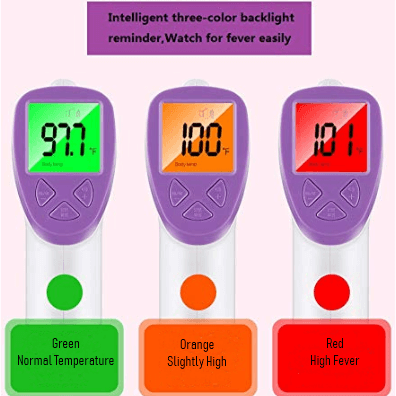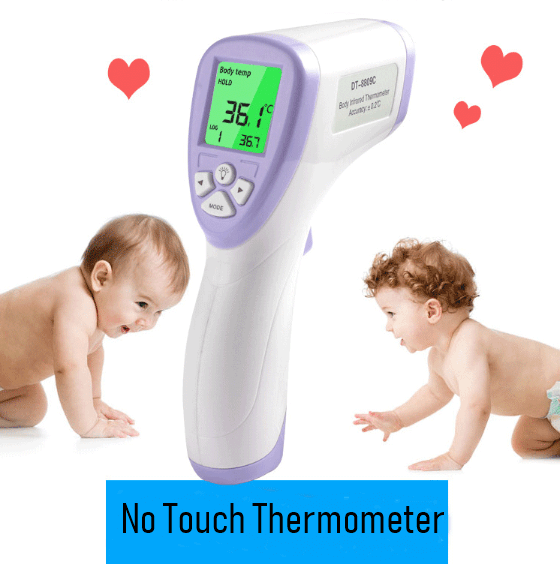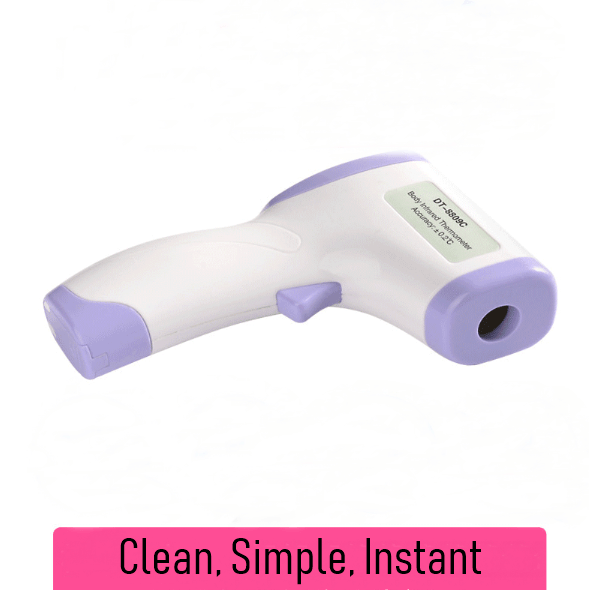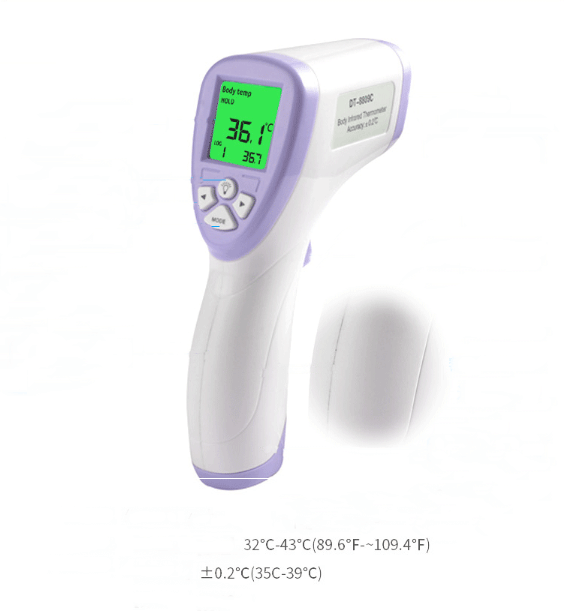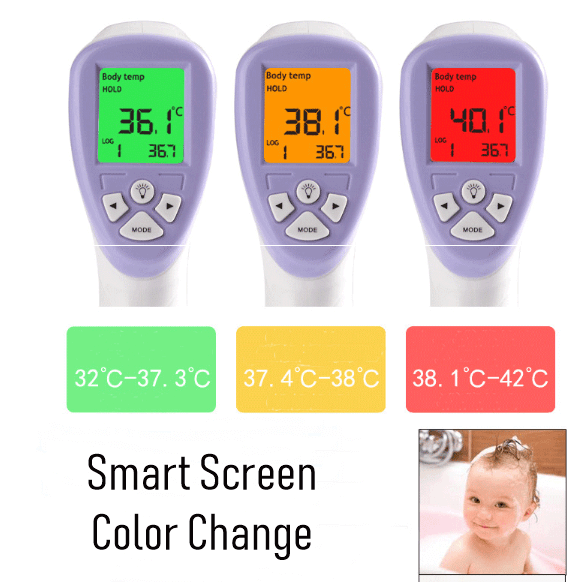 Safety Flu Thermometer | Instant No Touch Infrared Thermometer
$99.95
WE ACCEPT